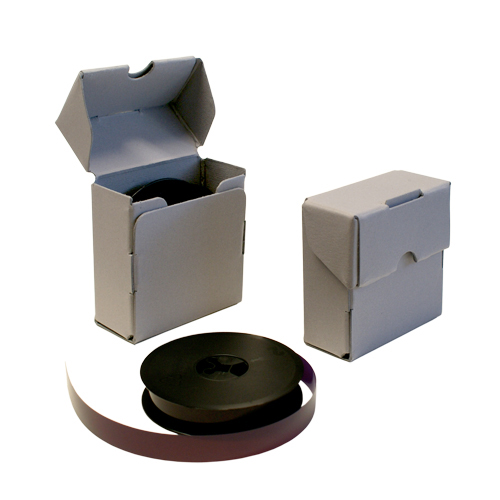 Storage Box "Scala" - Microfilm Premium
Order Quantity
Price
from 1

€1.89

from

25

€1.27

from

50

€1.11

from

250

€1.01

from

500

€0.92
Available, delivery time: 5 - 7 days
Product information "Storage Box "Scala" - Microfilm Premium"
These boxes are particularly suitable for space-saving vertical archiving. The generous opening on the top allows easy access to the contents. With the help of matching labels, the front of the box can be easily and cleanly labelled.
Ext. format: 10,0 x 10,0 x 4,7 cm
Int. format: 9,5 x 9,5 x 4,0 cm
Quality:

Archival board PREMIUM

Strength:

1,00 mm Solid board

Colour:

blue-grey

Features:

permanent

, acid-free, calcium carbonate buffered

, Photographic Activity Test (PAT)

Object format:

for small formats / microfilm

Indicated price:

unit price

Delivery:

flat delivery, manual assembly
Envelopes FACIL - 4,5 x 6,0
4.9 x 6.5 cm (L x B)
FACIL envelopes are made of high-quality, pure CHRONOS photo paper that is the most safe storage and conservation option for photographic collections. In order to match the specific requirements for archiving of photographic material this natural white paper with no alkaline reserve (no calcium carbonate buffer) has been developed, the pH value is approx. 7,0. Furthermore it contains no optical brighteners. The average KAPPA index is < 2 (KAPPA index 5 = max. tolerance of oxidising components, see also DIN ISO 9706). 3 sides closed, only pH neutral adhesive used on 2 sides. May be stored in archival photo boxes like photo box "Prisma", "Spectrum" or "Illumina" - a safe and efficient combination. Please note: The back side of the pockets protrudes at the opening by about 5 - 8 mm beyond the end edge of the front side. ext. format: 5,5 x 6,9 cm,int. format: 4,9 x 6,5 cm price per package of 100 pcs.
Art.-Nr.: 99803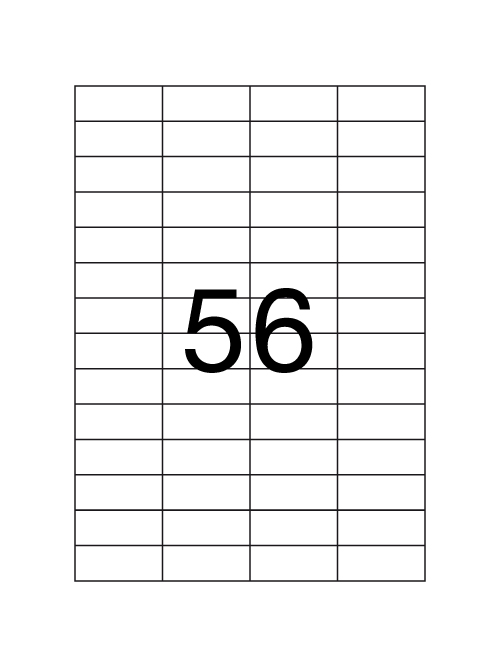 Labels HERMA - 5,3 x 2,1 cm
5.3 x 2.1 cm (L x B)
For labelling of all kinds and marking your objects, we recommend the acid-free, archival adhesive labels from HERMA. These are self-adhesive and highly adhesive. The paper used is acid-free, made of pure cellulose, silk-matt, wood-free, chlorine-free bleached and resistant to ageing according to DIN ISO 9706. The adhesive itself is free of plasticizers and acids. These labels are suitable for marking by laser and inkjet printers as well as copiers. archival safe, DIN ISO 9706sheet format DIN A4, white,56 labels per sheet, price per sheet
Art.-Nr.: 4273-HE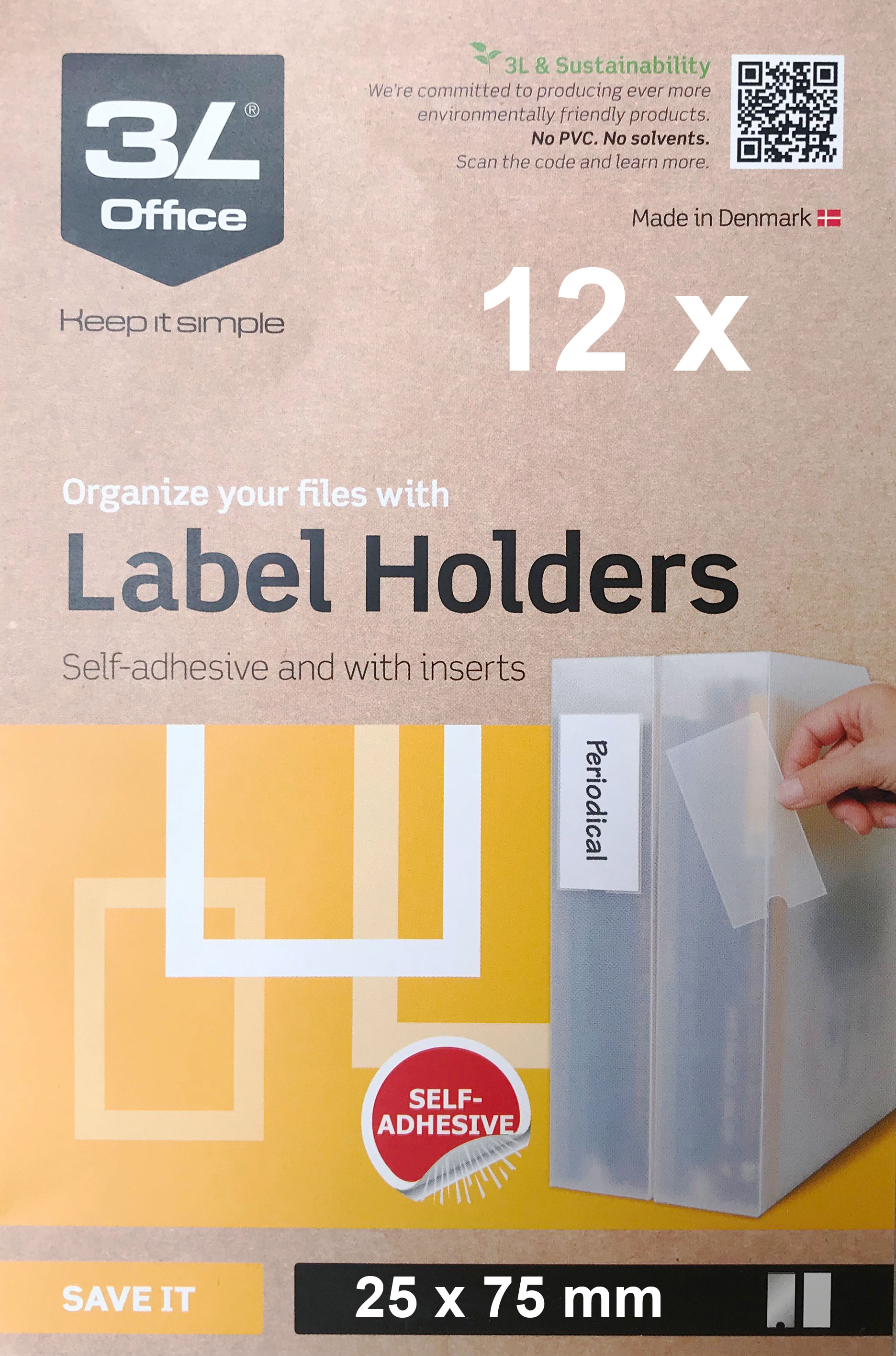 3L Label holders - 25 x 75 mm
7.5 x 2.5 cm (L x B)
The self-adhesive, acid-free 3L Label holders made of fully transparent polypropylene help you to draw, mark and organise archive boxes, folders, shelves and much more. The matching label plates made of white cardboard are included. window format: 25 x 75 mmtransparent, self-adhesive,with removable whitecardboard insertsprice per pack of 12 pcs.
Art.-Nr.: 10310-3L