CD, DVD, Blu-ray
Below you will find selected protective packaging suitable for archiving digital storage media such as CDs, DVDs or Blu-ray discs. Your valuable media collection is thus reliably protected from mechanical damage and negative environmental influences in the long term. We will be happy to advise you on the selection of suitable packaging.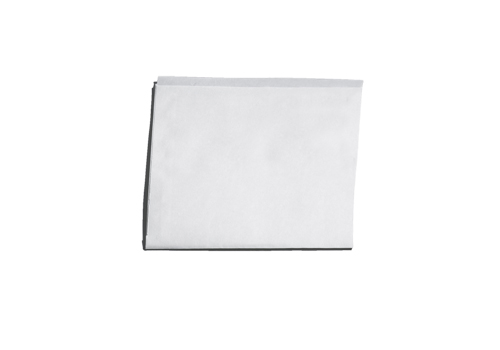 Bag FACIL - CD/DVD/Blu-ray
11.9 x 12.2 cm (L x B)
FACIL envelopes are made of high-quality, pure CHRONOS photo paper that is also the most safe storage and conservation option for photographic collections. Made of natural white paper with no alkaline reserve (no calcium carbonate buffer), the pH value is approx. 6,6. Furthermore. It contains no optical brighteners. The average KAPPA index is < 2 (KAPPA index 5 = max. tolerance of oxidising components, see also DIN ISO 9706). Open on one long side (except Item-No. 99803), 3 sides closed, only pH neutral adhesive used on 2 sides. May be stored in archival collection box "Presto" - a safe and efficient combination. ext. format: 12,5 x 12,5 cm,int. format: 11,9 x 12,2 cm,100 gsm strongcreamwhiteprice per package of 100 pcs.
Art.-Nr.: 99822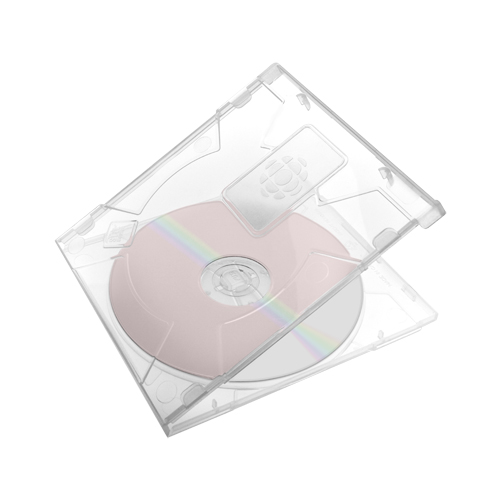 CD, DVD, Blu-ray Case - STIL Data Protection
14.3 x 12.4 x 1 cm (L x B x H)
A unique archival case for a universal use, made of unbreakable polypropylene, its shelf life is estimated to about a century. The case is fully hinged; the disc floats over the bottom to prevent scratches and permits it to truly eject in your hand to stop the need to fish the disk out. Made of 100% unbreakable, archival safe, inert polypropylene. Self-releasing patented hub, standard colour : transparent (clear) On demand available in many different colours or with individual logo (Minimum order quantity per colour/logo: 5.200 pcs.) Please contact us for a corresponding price offer. Can be stored in archival collection box "Presto" - a safe and efficient combination. case without content,ext. size: 14,3 x 12,4 x 1,0 cm, colour: transparent,unit price
Art.-Nr.: DPSC
Storage Box "Presto" - CD/DVD/Blu-ray Premium
15 x 30.5 x 15.5 cm (L x B x H)
This archive box in Permium quality has a separate lid and is ideal for storing CDs/DVDs/Blu-Ray discs. At least 25 jewel cases or 90 FACIL bags (Art. 99822) can be stored in one box. The box is stable. A fixed centre bar reliably prevents the stored contents from slipping excessively. Delivery is made flat. The 3-part box can be easily assembled by hand, without tools, by plugging it together. The lid height is 6.5 cm. Delivery without the illustrated cases for CDs/DVDs/Blu-ray discs. Ext. format: 30,5 x 15,5 x 15,0 cmInt. format: 28,0 x 13,5 x 14,5 cm
Art.-Nr.: P41015
Schutzverpackungen für Speichermedien - günstig bestellen 
Profitieren Sie von attraktiven Staffelpreise, wenn Sie größere Mengen an Schutzverpackungen für Speichermedien benötigen: Bereits ab einer Bestellmenge von beispielsweise 10 Stück STIL Cases - für CD, DVD, Blu-ray profitieren Sie von einem reduzierten Einzelpreis, der bei größeren Abnahmemengen weiter sinkt. Zudem übernehmen wir ab einem Bestellwert von 210 Euro (netto) bzw. 250 Euro (brutto) die Versandkosten für den Versand innerhalb von Deutschlands für Sie. Bei einem geringeren Bestellwert kommen jeweils 6,30 Euro (netto) bzw. 7,50 Euro (brutto) für Versand und Verpackung hinzu.