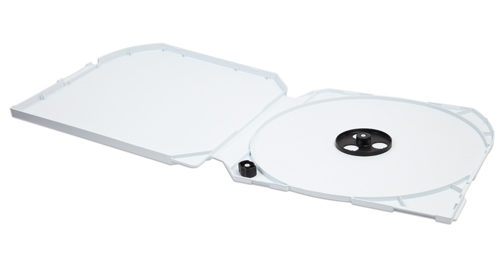 STIL Audio container - audio tapes up to 12"
Order Quantity
Price
from 1

€20.11

from

10

€18.45

from

27

€16.30
Available, delivery time: 5 - 7 days
Product information "STIL Audio container - audio tapes up to 12""
To answer the needs of the audio industry, STIL Casing Solution has designed a state-of-the-art preservation case for your reel to reel quarter inch audio tapes. Made of inert polypropylene with antistatic which has an exceptional life cycle, its vented properties stabilizes humidity. This unique case is molded in one piece and is fully hinged. A locking lever protects the content inside the container. The stabilizing system and the grip at the bottom of the container makes the container stand in an upright position for better storage and makes it easier to remove from a shelf.
Made of inert polypropylene, antistatic,designed to insure ventilation, stabilizes the humidity, to store tapes with a diameter of up to 30 cm (Format 12''),for strong fixation two additional adapters/cores are included.
The one-piece container is very strong. It is fexible, can be opened 180° degree. Reliable closing mechanism keeps box closed even in case of drop. Designed to be stored in an upright position.
for tapes up to 12" (Ø 30,5 mm),
ext. format: 31,0 x 31,0 x 1,7 cm,
including 2 universal-cores,
colour: white,
unit price