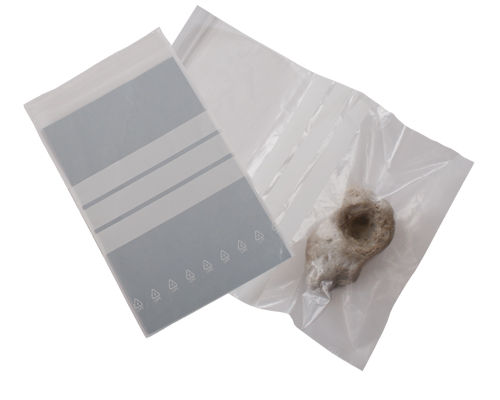 Grip-seal polybag 230 x 320
Order Quantity
Price
from 1

€11.25

from

10

€9.34

from

30

€8.81
Available, delivery time: 5 - 7 days
Product information "Grip-seal polybag 230 x 320"
Pour ranger et sécuriser les petits objets et les objets de collection. Dans les situations d'urgence, par exemple, les documents archivistiques endommagés par l'eau peuvent être rangés et congelés dans ces sacs afin qu'ils puissent ensuite être délicatement lyophilisés.

Les sacs peuvent être fermés hermétiquement de manière simple et rapide à l'aide d'une fermeture à pression ou à poignée, ils peuvent être refermés et sont donc réutilisables. Les sacs en polyéthylène de haute qualité (PE-LD) sont résistants à la déchirure, résistants au gel, sûrs pour les aliments, sans acide, sans plastifiant et testés PAT (Photographic Activity Test).
with write on panels,
format: 23 x 32 cm,
short side open,
thickness: 50 μm, PE-LD,
transparent foil

price per package of 100 pcs.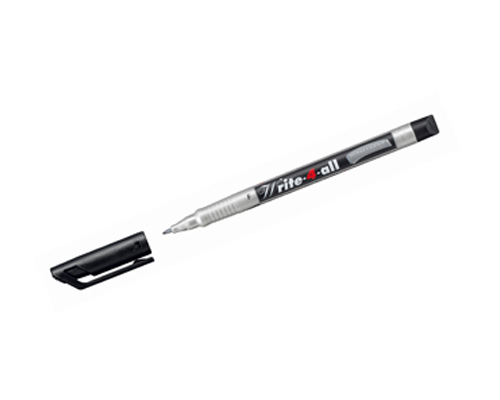 Permanent Marker Stabilo "Write-4-all"
Suitable for writing on plastics, glassine, CDs, DVDs, glass, ceramics and many other smooth surfaces, low-odour, waterproof alcohol-based ink, lightfast and quick-drying. The robust pen tip has a writing width of 0.7 mm.line width: 0,7 mm, colour: black,unit price
Art.-Nr.: 156-46-ST