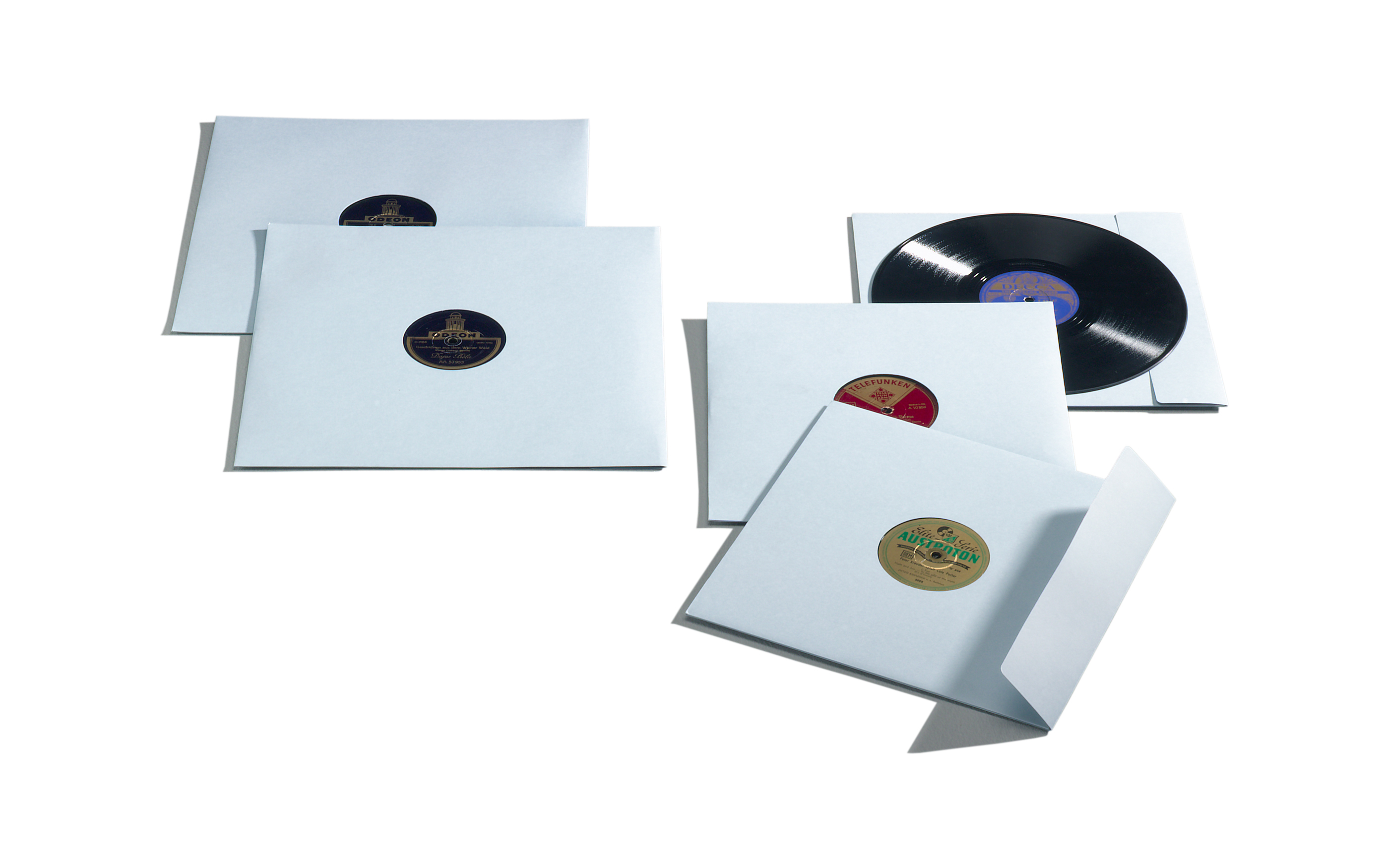 Record Storage Sleeve "Odeon" - 7"
Order Quantity
Price
from 1

€2.74

from

50

€2.23

from

100

€1.98

from

300

€1.93

from

500

€1.87
Available, delivery time: 5 - 7 days
Product information "Record Storage Sleeve "Odeon" - 7""
Protective sleeves made of lightweight archival cardboard (225 g/m2) for safe storage of all records in 7" (18 cm) formats. A punched hole in the centre of the bag allows unrestricted reading of the label. The sleeve is closed on 3 sides. On the opening side there is an additional closure flap with a length of approx. 6 cm. The archive cardboard made of high-quality, age-resistant Premium Plus quality (DIN ISO 9706, ISO 16245, successfully PAT-tested) ensures a safe, acid-free and alkaline buffered ambient climate.
size: 18,5 x 18,5 cm,
open side with 6 cm overlapping,
non-adhesif flap,
unit price
Opening:

1 side open

Quality:

Archival cardstock PREMIUM PLUS

Transparency:

untransparent

Strength:

225 g/m2 archival cardstock

Features:

permanent

, DIN ISO 9706

, acid-free, calcium carbonate buffered

, Photographic Activity Test (PAT)

, ISO 16245-A

Object format:

for 7" / 18 cm single records

Indicated price:

unit price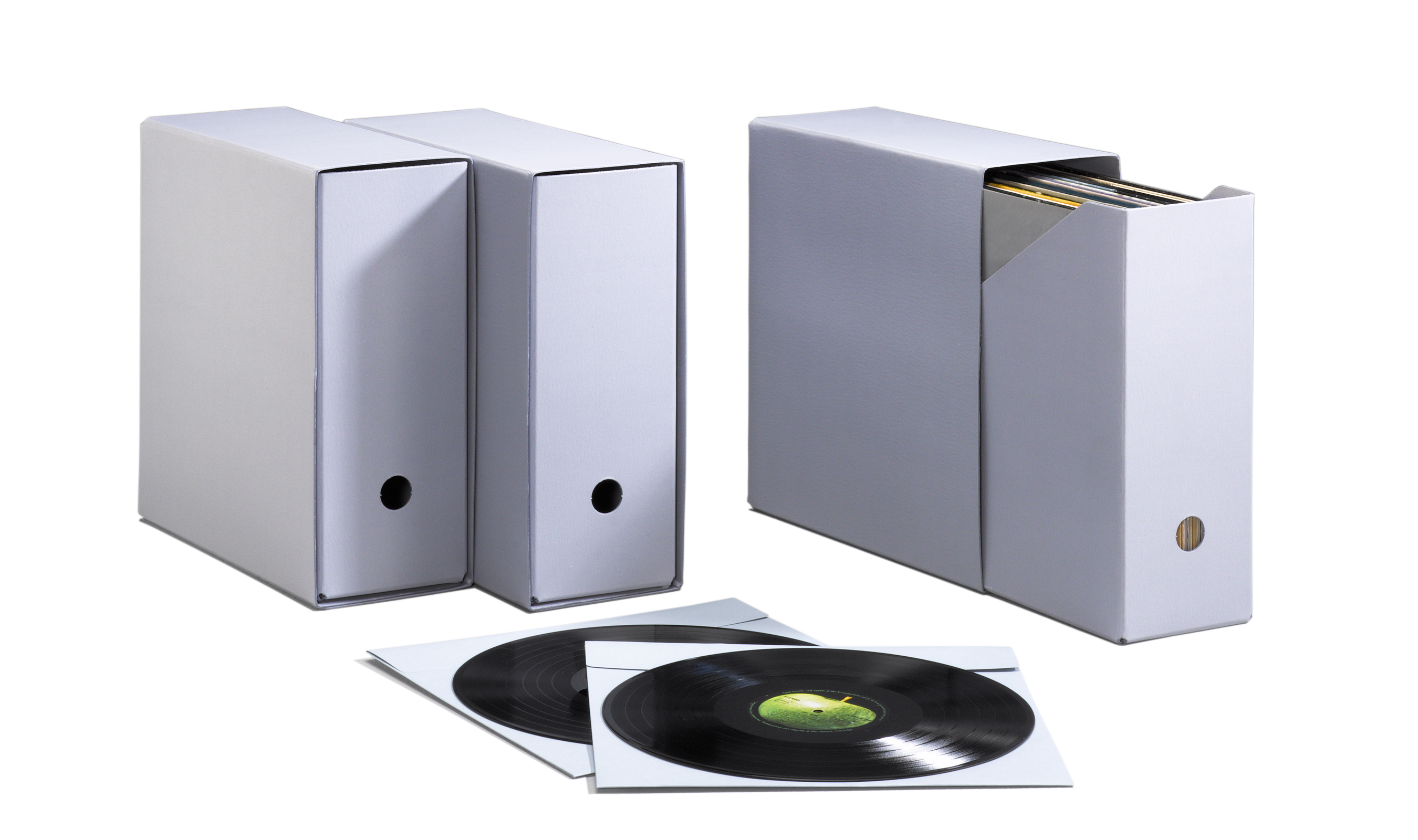 Record box "Odeon" - 7" Single Format with slipcase Premium - Discontinued model
The record box "Odeon" is designed to store classic records (7"Singles), record covers or other large objects in an archival safe and dust free environment. Safe access on the stored content is guaranteed through the large drawer opening. Made of strong archival board in Premium quality, acid-free, pH neutral, alcaline buffered. #### Please note: Discontinued model, available only while stocks last #### Ext. format: 21,5 x 21,6 x 13,0 cmInt. format: 19,5 x 20,0 x 12,0 cm
Art.-Nr.: P28131