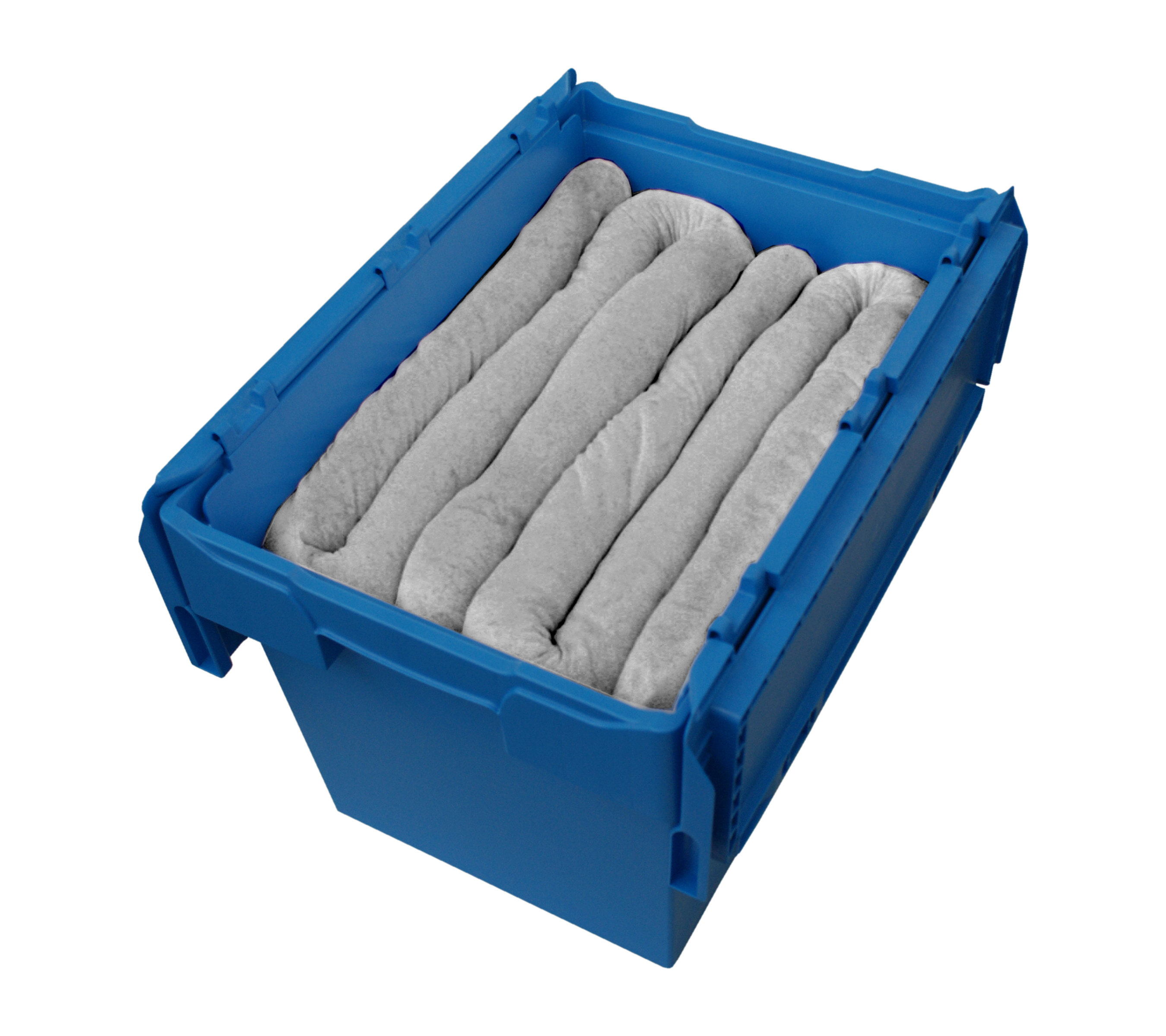 Available, delivery time: 5 - 7 days
Product information "Suction barrier set"
Robust hinged-lid multibox with 6 barrier snakes for containing leaks and collecting and storing liquids. The 180 cm long barrier snakes with polypropylene filling can be laid out wherever there is a leakage or where the liquid is to be prevented from entering, such as at a doorstep. The absorption capacity for liquids is approximately 4 liters/snake. Depending on the extent of the leakage, several snakes can be laid out at the same time and then replaced.
Suction barrier set
with 6 polypropylene snakes,
Length 180 cm each,
packed in Multibox
(ext. dimensions: 60 x 40 x 44 cm)
set price