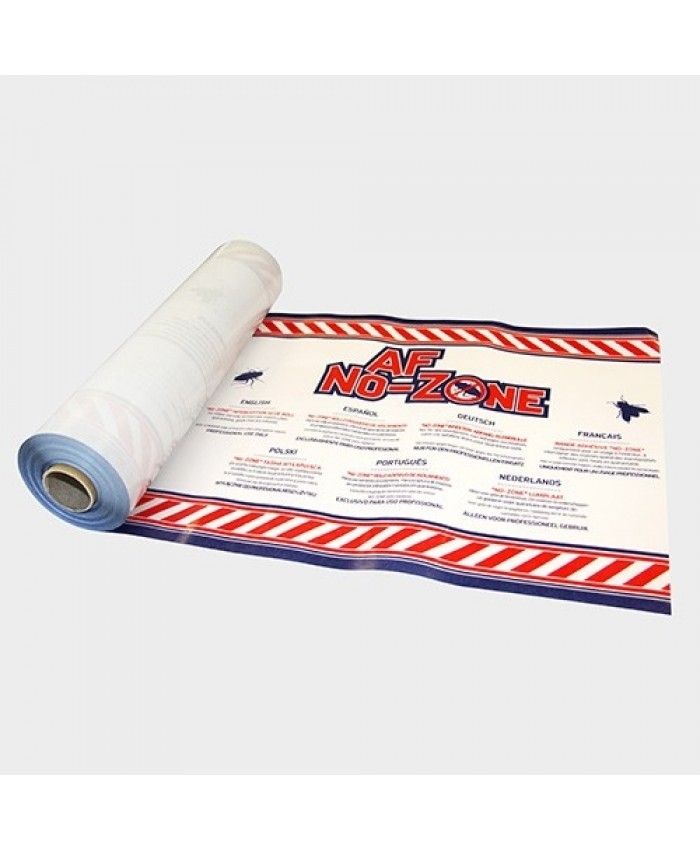 Quarantine tape - AF® NO ZONE
Order Quantity
Price
from 1

€61.29

from

12

€56.88
Available, delivery time: 5 - 7 days
Product information "Quarantine tape - AF® NO ZONE"
This barrier tape is ideal for the construction of quarantine zones containing controlled, cleaned and uncontaminated archive materials and objects. The tape is made of silicone paper. It is especially wide and has a very adhesive upper side on one side, which allows even small and light insects, e.g. in the early nymph stage, to adhere securely to the adhesive. After activation, the adhesive is effective for approx. 6-8 weeks.
Roll size: 30 cm wide / 20 m long

Can be cut to any size. Attractants can also be placed on the adhesive surface. Printed hazard lines serve as security features. Application: all kinds of creeping insects, such as long tailed silverfish, cockroaches, dust lice, beetle larvae, etc.
Shelf life (unopened / unactivated): 5 years (at 20°C room temperature, without sunlight)
Catch duration (open / activated): 6-8 weeks

roll 30 cm wide, 20 m long
Silicone paper, one-sided
very strong adhesive,
can be cut to any size

Price per roll