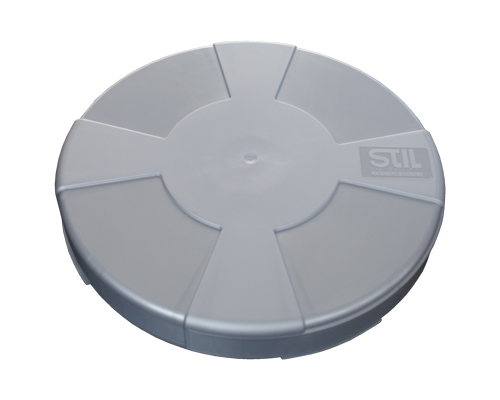 STIL Vented film can - 35 mm film - 300 m
Order Quantity
Price
from 1

€16.60

from

10

€15.29

from

30

€13.39
Available, delivery time: 5 - 7 days
Product information "STIL Vented film can - 35 mm film - 300 m"
A superior casing solution with innovative attributes. Answering to the standards drawn by ANSI, AIIN or SMPTE, this Analog Media Preservation container was designed with the best criteria for preservation available. The cans are made of 100% prime polypropylene and are vented; the gases produced by the degradation of the film base are evacuated and the Vinegar Syndrome should not develop in them if the film was in a proper condition when UEt in. Made of 100% archival safe, inert polypropylene, designed allowing ventilation. Cans cannot be water soaked and are stackable, interlocking and don't open only by dropping them.
Cans for 16 mm films can also be used to store audio tapes with sizes 7'' and 10''.
Standard colour : silver-grey, on demand available in 6 different colours or with individual logo. Please contact us for minimum order quantities and a corresponding price offer.
can for 35 mm film,
film length 300 m,
26,0 cm ø / 3,9 cm height, int. size,
28,0 cm ø / 4,6 cm height, ext. size,
colour: silvergrey,
unit price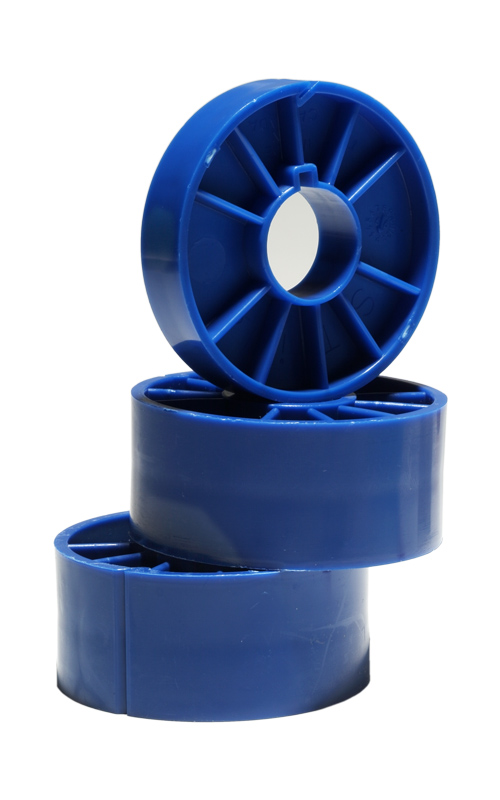 STIL Core (Bobby) - 35 mm
The core is made of polypropylene, it is resilient and does not deteriorate, inert to acids and bases and to the laboratory "perk". Made of archival safe polypropylene. Blue is the only colour available. ext. diameter: 7,6 cm,int. diameter: 2,6 cm,colour: blue,unit price
Art.-Nr.: CO353